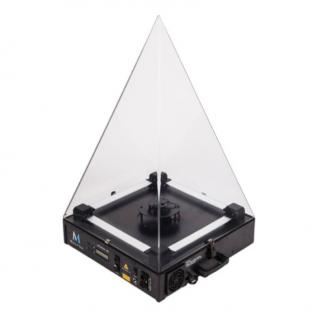 Minuit Une
IVL Pyramides
IVL Pyramides are game-changing lighting products allowing you to rapidly and easily create advanced lighting sculptures.
IVL Pyramide is a combination of lighting, perspective and decoration.
Each IVL Pyramide is covering a wide area by producing 4 directive light plans, one by each side of the pyramid. Each plan is adjustable at a 180° angle to reveal the geometrical design of the IVL Pyramide. The light plans of each IVL Pyramide can be cut into 1, 2, 4, 8, 16, 32 or 64 beams: welcome to a new world of decorative lighting.
In a time where crowds ask more and more for experiences, IVL Pyramides advanced shapes help create immersive and decorative set elements thanks to its smart conception. With different operation modes, IVL Pyramides perfectly fit any kind of application and are an infinite playground for your creativity. With IVL Pyramides, multiply your creative output with a simple DMX control.
Imprimer
Envoyer
Télécharger